We offer in-person and teletherapy services for speech, language, cognitive, and difficulties swallowing food or liquids. Scroll down to learn more about our Speech Therapy services, then go to the Book Now button on the menu to schedule an appointment.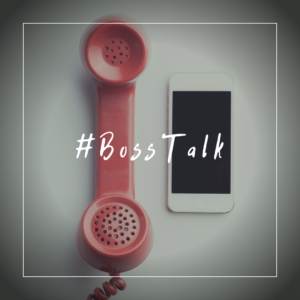 Speech-Language Pathology Services
Speech-Language Pathologists assess and treat a variety of communication, cognitive, feeding, and swallowing impairments across the lifespan. Things we can help you with include:
Safely chewing and swallowing food without choking or aspiration
Behavioral and dietary management of acid reflux and other esophageal disorders
Dietary modifications to make chewing and swallowing food and liquids easier
Improving speech and communication after a stroke, brain tumor, or brain injury
Improving articulation and voice in Parkinson's disease or other musculoskeletal conditions
Improving attention, executive function, problem solving skills, and memory after TBI and stroke
Improving comprehension of written and spoken language
Increasing vocabulary and sentence length
Improving vocal quality and respiratory support for speech
Assessing and treating communication disorders in childhood
Dr. Melissa has practiced Speech-Language Pathology since 2007, holds a license to practice Speech Language Pathology in Oregon, and maintains her national Certificate of Clinical Competence (CCC) through the American Speech-Language and Hearing Association (ASHA). She is extremely experienced in assessing and treating communication, cognition, and swallowing disorders that resulted from stroke or traumatic brain injury (TBI). Her successes include helping several individuals with TBI progress from non-verbal, semi-vegetative state to emerging with functional communication after intensive speech therapy that was tailored to the unique needs of each patient. Other successes, for instance, include rehabilitation of swallowing in geriatric individuals who presented with tube feedings to resuming a fully oral diet; improvement of vocabulary and mean length of utterance in young children; improvement of vocal loudness and quality in individuals with Parkinson's disease; obtaining AAC device and funding for individuals with aphasia; and countless other successes. She uses a variety of modalities to accomplish the patient's goals, however the one consistent strategy that she uses in every case is patient-centered care. Dr. Melissa follows her clients lead, interests, and goals in order to maximize progress.
If you are interested in Speech Therapy services with Dr. Melissa, please book a free 15 minute consult online so that we can discuss insurance coverage or private pay arrangements, obtain a referral from your PCP, determine assessment and testing needs, and discuss whether in-person or teletherapy visits would be the best fit.
Book Now